Disclosure: Some of the links below are affiliate links, meaning, at no additional cost to you, Storehacks may earn a commission if you click a link to an external source.
If you're new to the world of ecommerce, you may think that there are only a few Shopify alternatives to chose from.
Shopify is the go-to platform for those getting into the world of ecommerce for a reason.
Simple, ready to go and packed with features are just a few of the reasons it wears this crown.
But what about Shopify competitors?
Are there any sites like Shopify that are free?
Are there any other alternatives to Shopify that are actually worth considering?
Yes, there are plenty.
And we don't even list them all here.
In fact, here's out thoughts on Shopify vs BigCommerce, another site similar to Shopify that we're yet to add to this list!
In this article, you'll learn:
Which alternatives to Shopify give you the best value for money
Shopify's closest competitors and why they may be better for you
What to take into consideration when looking at sites like Shopify.
For each alternative, you'll see an overview of the platform, features, pricing, who it's best for as well as an example of a website made on that platform.
It's worth noting though, that Shopify is one of the best ecommerce platforms out there.
The support is great, it has a wide range of apps and so many people have used the platform to create their own success.
This article is simply intended to show you what else is on the market if you feel Shopify isn't best for you.
If you do feel like Shopify is best for you, be sure to check out our article: The Best Shopify Tutorial for Beginners to Succeed [Read now]
But before you learn some sites similar to Shopify, let's actually take a look at a few Shopify websites:
Examples of Shopify websites:
The following examples show off some of the best looking Shopify websites out there.
Polaroid Originals is a fine example of what a good Shopify web store can look like.
And here we the web store of Longboard Living, also design on Shopify.
Now we know how some of the best Shopify websites look like. We know what we're up against, so read on to discover some of the best Shopify competitors on the market!
Shopify Alternative #1 – Squarespace
Overview
You may have already heard of Squarespace. In 2017, Squarespace used John Malkovich and placed him in their halftime super bowl advertisement.
Darren Booth is a graphic designer that uses Squarespace to show off his work. 
This year in 2018, Squarespace again created a superbowl advertisment, this time with Keanu Reeves himself.
But is the product a true Shopify competitor?
Features
One of Squarespace's best features is the built-in domain name finder. Find your domain, throw in some SSL security and you're ready to start building your site.
Squarespace is similar to Shopify but it's not as versatile. That being said, it still boasts some fancy features.
The first one that strikes you is design. It has some incredibly well-designed themes. Many of them much better than Shopify.
The use of shape and colour is unmatched compared to Shopify and many other alternatives.
The drag-and-drop builder lets you customise your theme any way you want. Editing the theme via HTML isn't exactly easy, and is one area where Squarespace does itself no favours.
Pricing
Squarespace isn't cheaper than Shopify but it's still very competitive.
It breaks itself into two options –
Website options:
Personal – This option gives you your website, 20 pages, unlimited support, Mobile-responsive design and website metrics.
Cost: 3% transaction fee & $12 per month
Business – The above features, with $100 Google Adwords credit, promotional pop-ups and premium integrations
Cost: 2% transaction fee & $18 per month
Online Store options:
Basic – All Business plan features plus no transaction fees, inventory, orders, tax and discount features, Shipstation and Xero integrations and customer accounts.
Cost: $26 per month
Advanced – All Basic plan features plus abandoned cart auto recovery, Automatic discounts and gift cards
Cost: $26 per month
It's difficult to see how Squarespace can compete on pricing. Shopify gives many more features for a lower price.
Ideal for:

Squarespace is a platform that would ideally suit someone new to the world of selling online. It's far better than Shopify in terms of themes, all of which are great for people who don't know exactly what they want.
Unfortunately, the limited access to HTML code and other advanced features make it unappealing to more advanced sellers and leave it behind some other Shopify alternatives.


Pros & Cons
Not to take away from Squarespace's incredible themes (they're absolutely stunning) but that seems to be the only real advantage.
Themes aside, it's hard to see how Squarespace comes out on top of the Shopify vs Squarespace battle.
Shopify Alternative #2 – Shoplo
Overview
Shoplo has been flying under the radar and is one of the newer sites like Shopify.
Over 20,000 brands trust the company as well as Bayern Munich star, Robert Lewandowski.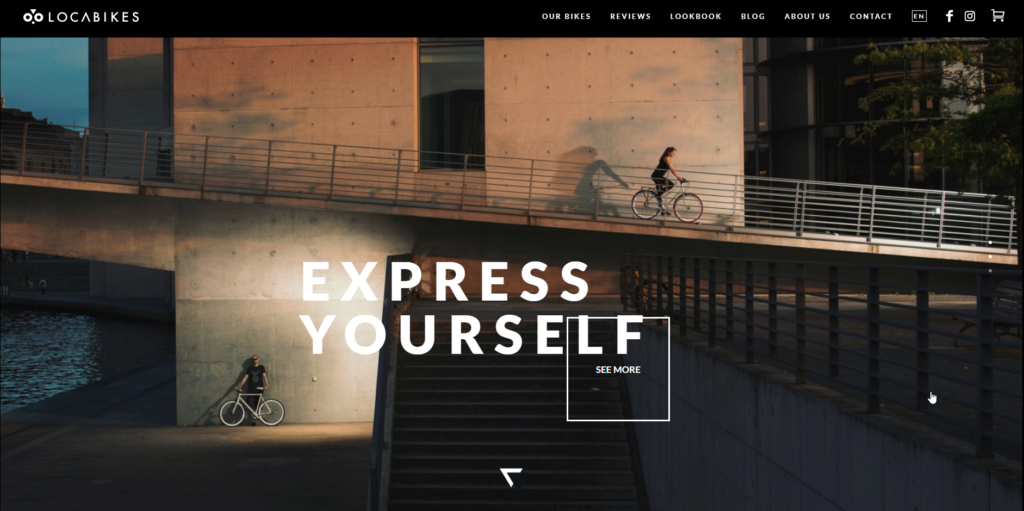 LocaBikes is a handmade bike brand that use Shoplo to sell their product.
The company cites themselves as 'everything you need to sell online', but does that make it a worthy Shopify competitor?
Features
Shoplo is a pretty standard online store builder. You can pick from a handful of premade themes, or use the drag and drop builder to create your own.
Another relatively new feature is the store chat. A built-in chat feature that lets you chat with your customers and interact with their cart. This is something that Shopify and other Shopify alternatives offer, but as a third-party plugin.
What makes Shoplo unique is their 'Multichannel' product. You can easily sync your web store inventory into other marketplaces. This means you can manage your inventory over your Shopify web store, eBay store and Amazon store.
The multichannel feature is great, but it isn't overly simple, either. Importing products and assuring that you don't duplicate products is a fiddly task at best.
Pricing
Shoplo is essentially 3 different products, so pricing isn't simple. A Shoplo website varies between $12 and $75 per month, making it cheaper than Shopify. Shoplo also charges no transaction fees.
The Multichannel tool varies from $39 to $200 per month. If you're selling less than 100 products a month, Multichannel is free. This makes it a great alternative to Shopify and it's third-party marketplace integration tool.
The chat feature is currently not available as a stand-alone product but is free on the 2 highest store plans.
Ideal for
Shoplo seems to be a good Shopify alternative for people who have an established store or brand and are looking to grow and scale.
Alternatively, it's also easy to use if you're new to the ecommerce business. The website features are similar to Shopify, as is the pricing. Shoplo's best feature though is their Multichannel too.
If you're selling on Shopify and are selling on another marketplace, this is the tool for you.


Pros & Cons
As mentioned, Shoplo is priced quite similarly to Shopify and comes with just as many integrations, tools and features.
Another restriction is dropshipping. With no integration with Oberlo or AliExpress, drop shippers may have to look elsewhere.
One advantage though is that Shoplo feels like a home for your brand, rather than just a web store provider. Boutique brands and small handmade entrepreneurs make Shoplo better than Shopify in that aspect.
Shopify Alternative #3 – Wix
Overview
Wix is one of the very first companies to ever offer online stores to the individual. Chances are that the very first thing you bought online was from a Wix store.
Sonja Vanduelmen has built her brand's website with Wix.
Being the first is great and all, but is it still one of the best Shopify competitors?
Features
Wix has all the standard features that you'd expect from an alternative to Shopify.
Drag and drop builder, a dashboard with detailed insights and the ability to add apps.
You're able to connect your social media accounts and get pretty in-depth with the way that you use Call-to-Action buttons and other UI features.
The theme builder is easy to use and all themes are mobile-responsive. No access to the code does limit you in terms of customisation – this makes it less appealing to more advanced sellers.
Apps are made by Wix themselves, as well as third-parties, similar to the Shopify App Store. Features are varied, ranging from popup opt-in forms to social media integrations and invoice printing.
Pricing
Unsurprisingly, Wix pricing plans are not simple – you'll notice that's a recurring theme with many alternatives to Shopify!
Plans are priced per month but save a few dollars per month if you pay one or two years in advance.
Paying monthly, prices range from $7 to $30 per month. That being said, it's hard to see why you would choose the cheapest option, as this comes covered with Wix branded advertising. It's basically just storage.
Once again, prices are similar to Shopify, but the features aren't.
Ideal for:
Wix seems to be aimed at beginners. It seems that Wix would be ideal for people who use online selling as a channel alongside retail. For example, authors selling a single book.
With limited features, it's great that Wix is cheaper than Shopify, but would truly benefit if had a free alternative to Shopify.
Limited design features make it limited for a brand that's got a lot of design assets to show off. Ease of use is great, making it a great platform for you to learn how to build a web store.


Pros & Cons
Like most of our other options, access to the HTML and CSS code is restricted, difficult at best. This means that you're best looking elsewhere if high levels of customisation are important to you.
The ease of use is a massive benefit and no commission fees make Wix better than Shopify in that sense.
Shopify Alternative #4 – Magento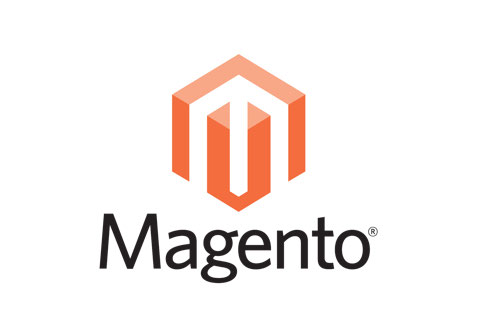 Overview
Magento is a huge player in the world of ecommerce platforms. A very complex creature, many franchise stores and huge brands base their online stores on Magento, due to its incredible level of customizability.
Richer Sounds is a great example of Magento, one of many free Shopify alternatives.
If you're looking for Shopify alternatives, how does Magento compare?
Features
Magento is a complex creature compared to Shopify. Similar to a WordPress blog, it's free, but also requires you to provide your own hosting.
Once you've done that though, the world is your oyster.
Make use of unlimited products, attributes and variants, one-page checkout and a completely customizable web page – in every sense of the word.
Magento excels with third-party plug-ins, as you would expect. MailChimp, PayPal, Stripe and, the mother of all integrations, Zapier. If the platform wasn't enough, the integrations only add to the power of Magento.
Pricing
Free. Magento is a free alternative to Shopify – but, you're required to provide your own domain and hosting.
Ideal for:
Magento isn't a good option for everyone. In fact, one might say that if you're an ecommerce store owner and are at the point where you're considering Magento, it's best to outsource it to a professional developer. Magento is big, complex and easy to make a mess of.
It's not a Shopify alternative for newbies.
If you're new to online selling, avoid Magento.


Pros & Cons
The benefits of using Magento over Shopify are dependant on the goals of your brand. An established brand with thousands of products will benefit more from a Shopify alternative like Magento.
A downside of working with Magento is the time it takes to set up. Connecting your own server and domain, adding security features and building everything from the ground up is time-consuming.
And if it's not your time you're using, it's someone else's – and that means money. So yes, Magento is a free alternative to Shopify, but it will cost you time and/or money to set up and get working.
One of the benefits is complete and total control over every aspect of your website. You're able to control the entire branding and buying experience.
For small boutique brands and large stores that are heavily investing in their image, Magento is a great option.
Shopify Alternative #5 – WooCommerce
Overview
WooCommerce vs Shopify is a comparison as old as the internet itself. Almost 30% of all websites are a WordPress website, and when those websites decide to sell something, the best option is WooCommerce.
Want to know more about how WooCommerce goes against Shopify? Read WooCommerce vs Shopify – Who is really the best ecommerce platform? [Read now]
This means WooCommerce is one of the most popular Shopify Alternatives and it actually one of the better Magento competitors.
Wakami Global is an online store that uses WooCommerce
But how does it stack up as an alternative to Shopify?
Features
WooCommerce is a great Shopify alternative because of its levels of customisation. Like Magento, you must provide your own server, domain and hosting but after that, it's all in your hands.
WooCommerce itself isn't a platform, but rather a plugin for the world's most popular blogging platform, WordPress. Adding the plugin is simple, then designing your store is no different to designing a WordPress website.
WooCommerce features? Whatever you want. WordPress and WooCommerce are known for the mind-blowing amount of plugins to help you do literally anything you want. Think of it like:
WordPress – Content and website

WooCommerce – Checkout facility

Plugins –

everything

else
Pricing
Free. Both WordPress and WooCommerce are free alternatives to Shopify, but you'll need to provide your own hosting and domain. Not to mention SSL security.
Most plugins are free, but like most things in life, you get what you pay for. Don't be afraid to spend money on high-quality plugins that will make your life easier.
Ideal for:
WooCommerce is one of the better sites like Shopify for the intermediate seller. Many Entrepreneurs use Shopify to launch their product and validate their brand and then migrate to WooCommerce to grow and scale their brand.
If you're familiar with setting up a WordPress website and aren't afraid of code, WooCommerce is a great option for you.


Pros & Cons
The most obvious benefit of WooCommerce is that it's free. The flexibility of WooCommerce compared to Shopify is another advantage. Complete access to any part of the website allows you to do anything you please.
A downside to this is exactly that – access to everything. If you're not overly experienced with HTML or CSS, it's easy to destroy your entire website.
A simple way to remedy this? Don't fiddle with anything you don't understand!
Shopify Alternative #6 – 3dCart
Overview
3dCart has been a quiet achiever in the world of Shopify alternatives. But being quiet doesn't make it any less of a platform to sell on!
Guitar Fetish is a fine example of a 3dcart web store.
Features
We all know that setting up an online store can be a complex process, regardless of which platform you use.
3Dcart take the pain out of this process by offering a step-by-step setup wizard, one of the companies in the industry to do so.
This takes you through every single step that you need to have a functioning web store. In a few simple steps, your store is up and ready to go.
Once your setup, 3Dcart gives you access to a lot of features:
For example:

Product bundles

Waitlists

Gift Registries

Customer accounts.
These functions aren't revolutionary, but they come standard with every store.
With a layout that's similar to Shopify, it's easy to find your way around the dashboard and get selling. FInding a theme is simple, but adding a product can be a little overwhelming due to the sheer amount of options.
Pricing
3dCart has 5 different plans ranging from $10 to $100 making it cheaper than Shopify. No selling fees either, and all plans have the same levels of access to features.
3dcart does limit the following depending on which plan you're on:
The Number of products

Number of newsletter sends

And, the number of visitors to your store.
Ideal for:
3dcart is ideal for the entry level sell to the intermediate. It offers features that every store needs and encourages users to learn and develop their store.
Those who are passionate about design will find more value in 3dcart compared to options like Wix.


Pros & Cons
A downside of 3dcart is the fact that you're restricted with the number of visitors you can have to your store, depending on your pricing plan.
This means your forecasting must be accurate, and you better hope that no bots attack your store and throw off your visitor count.
That being said though, the wide range of features offered by 3dcart make it a lot easier than many other options currently out there.
As a Shopify alternative, the two are somewhat tied head to head. To make the best decision, head over and try a 15-day 3dcart trial.
Shopify Alternative #7 – Volusion
Overview
Volusion is an alternative to Shopify that has long been at the forefront of new technology. One of the first secure checkouts to offer PayPal integration, the company has been around what seems like forever.
Monkey Depot use Volusion to sell their scale models
But how have they changed the face of ecommerce in that time?
Features
Volusion is an ecommerce platform that's aimed at small to medium-sized online sellers, similar to Shopify. Unlimited products, 24/7 emails and phone support and no transaction fees make it one of the better Shopify alternatives.
One thing that's a little 'clunky' compared to Shopify is the lack of drag-and-drop feature when building your store.
Considering that so many other sites like Shopify have this feature, it's strange and a little frustrating that Volusion doesn't have such a feature. Having to pay for SSL security is a bit of a kick in the teeth, too.
Volusion boasts other features like a one-page checkout, unlimited staff accounts and easy integration with Amazon and eBay. Live chat and Abandoned cart recover are standard features – pretty uncommon in many of these Shopify alternatives
Pricing
Pricing ranges between $15 and a whopping $135 per month. That being said, Volusion's Premium model includes eBay and Amazon integration and a dedicated account manager. Another thing to take into consideration is that Volusion does not charge any transaction fees.
Ideal for:
As mentioned, Volusion has aimed itself at small to medium businesses. Compared to Shopify, Volusion is a little more advanced in some areas and not so advanced in others. If you're new to the ecommerce world, there are better Shopify alternatives than Volusion. If you're an established brand looking to migrate from another provider, Volusion may just be the one for you. Pros & Cons
Volusion comes standard with a huge range of standard features that Shopify provides in the form of third-party plugins. Mobile-friendly themes and a mobile app are some other things that make Volusion a great alternative to Shopify.
What holds Volusion back is customised design. To modify themes, you need access to the HTML code, which is near impossible, difficult at best. If you're interested in running a blog alongside your ecommerce store, you won't find features for that.
All in all, Volusion is one of our favourite alternatives to Shopify. Simple, clean, easy to use and a wide range of features make a true competitor.
Shopify alternatives – Conclusion
So there you have it – our list of some of the best sites like Shopify on the market. Of course, this list is by no means comprehensive, but these are some of the best out there.
Now that you know some of the best free Shopify alternatives and just how many platforms out there are similar to Shopify, it's your turn.
What are some of your alternatives to Shopify? Any others that you'd like us to take an in-depth look at? Let us know in the comments!