Disclosure: Some of the links below are affiliate links, meaning, at no additional cost to you, Storehacks may earn a commission if you click a link to an external source.
What are the trending products of 2019? With a new year, comes a new question that is inevitably on everyone's lips. Particularly those starting out. And seeing as we're almost halfway through 2019 it's time we took a look at what you should be selling now.
Before I get started if you choose any of the products on this list be sure to focus on them for some time before you move on.
The reason you need that focus is so you can give it enough of a chance that you work out one of two things… 1.  You have tested enough designs to know that it's the product that sucks (if you're testing good designs) & 2. You have given Facebook enough of a chance to optimize (or not) for the product you're trying to move.
In our store, we focus on ShineOn Jewelry for a variety of reasons. We love to have products that have a decent margin, and we love to have products that are quality (not to mention delivered in a reasonable time, oh and they're made in the USA).
But hey, this story isn't about me right now is it. In this article, I am going to share with you the products I feel have a great chance of success for all of us in the Print on Demand space.
The 12 Must Test POD Trending Products
This list will be made up of products that I believe have great potential to have maximum impact on your business. I am not going to give you 91 products that I think will sell, in fact, I am only going to give you a handful to keep your focus narrow.
Each item I will share with you what I think would be great niches to test and what designs would be likely to sell. The info I will share would be where I'd be looking to start with each.
The OG of the Trending Products
T-shirts, Hoodies, Tanks, etc. These bad boys are the original Trending Products and will remain as such for a very long time. Firstly, clothing isn't going out of style, particularly t-shirts that share a message the individual feels strongly about.
The beauty of POD Apparel with Teespring is its ease of entry, you don't need to create a Shopify store to get started (which is a headache in itself especially when you're trying to learn everything else). The best place to start is on platforms like Teespring (where we cut our teeth back in 2014), Moteefe, ViralStyle or any number of others.
The reason I suggest starting on a platform like this is for its focus. Only having to create relatable phrases and run ads is much easier than running the whole business, think customer service, creating the store, creating graphics for the store, emails, messenger marketing, staffing, etc, etc.
Less moving parts means more time focused on the key money makers. I would suggest, however, as you start getting more and more sales (read consistent) to move across to a platform like Shopify so you can really start building out your brand.
Niches to test
You'll find it difficult to find a niche that hasn't been thoroughly tested. There are ways in which you can crack these niches. The trick will be in grafting at least two niches together, hiking nurses, camping in combi's, firefighter campers, etc, etc.
When researching you'll easily see examples of viral shirts that have sold in the past, creating a new take on those sellers will be your way to crack any niche you target.
Soooo, the niches to test;
Truckers
Ghost hunters
Holidays
Alcohol
Final thought; Alcohol is always a sure-fire winner. Adding alcohol to any niche seems to continue to move products. One of our most successful shirts of all time was "Weekend Forecast, Skiing with a Chance of Drinking".
NOTE: Teespring's current trending product is again the Bella Flowy. Be sure to hit up any female-dominated niche with these tanks as they tend to fly off the shelves when you get that phrase just right.
Laser-etched Jewelry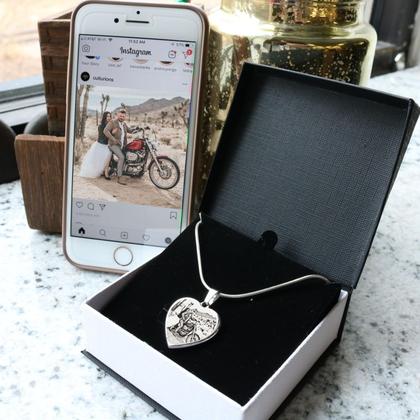 The team at ShineOn Jewelry have again outdone themselves. Whilst we haven't spent a lot of time testing Laser etched Jewelry as yet, there is massive potential. The best way to have success with this type of jewelry is to niche down and create niche relevant creatives.
Think truckers who've been lost on the roads, fallen servicemen & women, lost pets etc… If you chose to chase pets, then niche that down again, so instead of just putting a random "Pet memorial Necklace" on your site, create a "Labrador Memorial Necklace" and use a picture of a Lab on your mockup.
Making it relevant to your niche pulls a lot harder on those heartstrings.
These laser-etched necklaces have just been launched in the last few months so saturation is low. Get on it now to have a better chance of success with a brand new, unique product.
Niches to test
Military
Servicemen & women
Pets – i.e. Labradors, Pit bulls, British Shorthairs, Burmese, etc
Truckers
[maxbutton id="13″ text="Get ShineOn Jewelry HERE" url="https://www.storehacks.com/shineon" window="new" nofollow="true"]
3d Jewelry – Precious Metals
I absolutely love 3d Jewelry and believe there is a massive opportunity in this space should you be willing to invest a bit more money into creating your pieces. Due to 3d concepts and renderings costing about $35usd a piece (at a minimum), it can get quite costly when testing new designs.
Is it worth it? You bet, I have sold over 15,000 pieces of precious metal jewelry and love how unique it is. Check out the skull cross in .925 Sterling Silver to the right…
BUT, when you find a design that does sell there is a lot more money to be made. Base cost is typically around $50usd and items could/should sell for $150+. When ShineOn Jewelry was a standalone platform I had a lot of success with differing types of jewelry.
I know a few other guys that did much bigger numbers than me and as 3d Jewelry hasn't been seen for the last couple of years there is a huge opportunity right now to invest in this type of jewelry.
Niches to test
Female-dominated niches
Nursing
Horse riding
Religion
Partners of certain niches (reverse targeted)
Leather Journals
Leather journals inclusion on the trending products of 2019 list is for a couple of reasons. Firstly, I am seeing a few of them in my newsfeed with a lot of engagement on the posts. If you're selling you know how hard engagement is to build these days compared to a few years ago, that in itself is a great indicator that they're selling (after all who's letting their ads run if they aren't profitable?).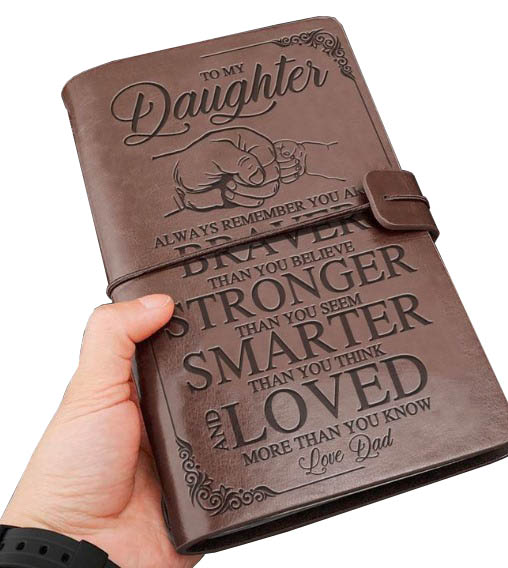 If you're going to try your hand at jewelry, having leather-bound journals available for upselling or as catalog items would definitely go a long way to increase your sales.
Journals also lend themselves to having the same messages as what you'd put on canvas or print on demand jewelry.
If you're looking for inspiration for journals then check out GearBubbles best sellers. See how you can make the sayings unique to your niches.
Niches to test
If you're having success with jewelry or canvases then creating a design for journals should definitely be on your list as no other work, other than design is needed.
Family – Grandparents, Grandkids, Mom, Dad, Daughter, Son, etc.
Service Men & Women
Husband/Wife
Leggings
The trending products of 2019 would be missing a key player if it didn't include leggings. Lending themselves more to pattern-styled design (rather than phrase-based) leggings continue to sell incredibly well. The great thing about athleisure wear is the customer base loves buying…and buying…and buying.
Dan Nikas has built an incredible business around this very product and goes to show that focus on a particular product is a great way to build a brand. It is only through focused effort that you are going to reach any success, which is why it's so important for you to choose 1 product to test thoroughly.
With women's health continuing to experience huge interest this market isn't going anywhere.
Niches to test
There are men who wear leggings (I assure you, it's not me) however the big target in this space is definitely women;
Health & Fitness
Electronic Dance Music
Bikers
[maxbutton id="13″ text="Get Pillow Profits HERE" url="https://www.storehacks.com/pillowprofits" window="new" nofollow="true"]
Laser-etched tumblers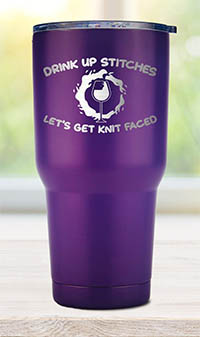 These guys are awesome and relatively untouched. I know of a couple of different stores that have sold millions of these tumblers and believe like laser-etched jewelry, there is a MASSIVE opportunity with laser-etched tumblers.
As far as I am aware there is only 1 platform that is currently selling these tumblers and that is Teelaunch. If you've got killer designs that are selling on shirts, hoodies, or tanks then putting them on tumblers is a great way to unlock even more sales.
There are quite a number of suppliers through the USA, however, I have had no luck in getting a response from any of them so far. Teelaunch is definitely your best chance for entry into this market.
Niches to test
If you've sold apparel with phrases, get your winners onto tumblers and go again. That same virality will be only a few clicks away.
Alcohol + Niche
Party
Blue-collar workers
Hikers
Die-cut stickers
Much like the laser-etched tumblers, die-cut stickers are an easy win for those who already have had success with phrase-based apparel. The hardest thing with selling stickers is the margins are razor-thin, so using them for an upsell would be the main way to incorporate them into your current product strategy.
Note: The only way to do this (that I'm aware of) is by selling exclusively on Teespring and enabling the upsell feature.
They are (Teespring) currently the only one that offers them on a platform. I have been wanting die-cut stickers for some time now and is only a matter of time before I try these myself. Everybody loves a good sticker.
Niches to test
Anything you've tried for apparel and sold… try for stickers.
Proud car owners – i.e. ricers, hot rods, etc
Truckers
Animals
Premium blankets
Coming into summer isn't going to be the ideal time to be selling blankets but again is a product deserving to be an inclusion on the trending products of 2019 list. These seemingly have a much higher perceived value and as such can attract a bit more margin…which let's face it, we all love more money.
CustomCat is the go-to provider for these and usually has them shipped and delivered within 3 weeks. Again, I have not sold these in any quantity so I am going off those in the industry I know. If you haven't signed up to CustomCat yet I suggest you do it right now. 
[maxbutton id="13″ text="GET CUSTOMCAT" url="https://apps.shopify.com/customcat-fulfillment?surface_detail=customcat&surface_inter_position=1&surface_intra_position=4&surface_type=search" window="new" nofollow="true"]
Niches to test
When I think of blankets I think of two things…sitting on the couch watching Netflix and dreaming of "chilling" or sitting around a campfire. Use that as inspiration…
Camping
RVing
Movie Quotes (be very careful not to infringe)
Family
All Over Print Shirts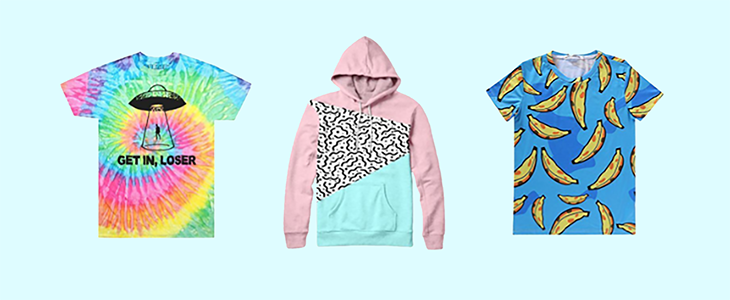 Another product I haven't sold personally, however, shows great promise….given that more than one platform currently offer this style. All over print hoodies are available from AllOverPrint, Subliminator, Teespring, and several other platforms/apps.
Selling these might be a lot simpler than what I imagined, however, as yet I haven't tried. Again I am going with my gut that they are selling as the platforms are making them available across the board. When that happens, you know the sentiment within the industry is that they must be selling.
Companies that currently sell AOP POD Shirts;
Subliminator
AllOverPrint.it
CustomCat
Gooten
According to Hicham from Subliminator, the best niches for all over prints include USA/Patriotic & Skulls.
[maxbutton id="13″ text="GET SUBLIMINATOR" url="https://apps.shopify.com/subliminator" window="new" nofollow="true"]
Conclusion
As with any list, even this Trending Products of 2019 list is by no means exhaustive. The key to finding success isn't to chase the masses but to find some unique angles where the masses hang out.

There is soooo many Print on Demand products available these days it all comes down to focus in order to find your own success. If you love a product, build something around it in many niches. If you love your niche, find many products to target those that share that same love.
This article has been written with insight into my own sales with some of these products as well as what I believe has great potential to sell in decent volume. Whilst it's anecdotal, this list comes from extensive experience in the industry.