Disclosure: Some of the links below are affiliate links, meaning, at no additional cost to you, Storehacks may earn a commission if you click a link to an external source.
I have been waiting for this interview for quite some time. Dan is an absolute champion, a no holds barred type of Aussie larrikin that takes no shit. If you're a "Guru" with no real results he's got you in his sites.
Dan and I met a long time ago circa 2011 after we both had our initial start online. I had just started Bambino Brands and he was running a Facebook page called NoExcuseFitness (Dan…does it still exist?). We connected and have obviously kept in contact ever since embarking on a very similar career path while never actually working together.
I hope you find inspiration for your own online endeavors and if you'd love to see his Facebook ad strategy leave a comment at the end of the article saying "Give us the strat"!
So without getting wishy-washy about how much I respect him let's get stuck into it.
Shopify Success Story: Dan Nikas and $5,000,000+ in Year 1
Your Name: Dan Nikas
Company: GearBunch
Monthly revenue (average): $350k USD
Number of founders: 2
Number of employees (excluding founders): 9
Location: Australia
Start date: December 2016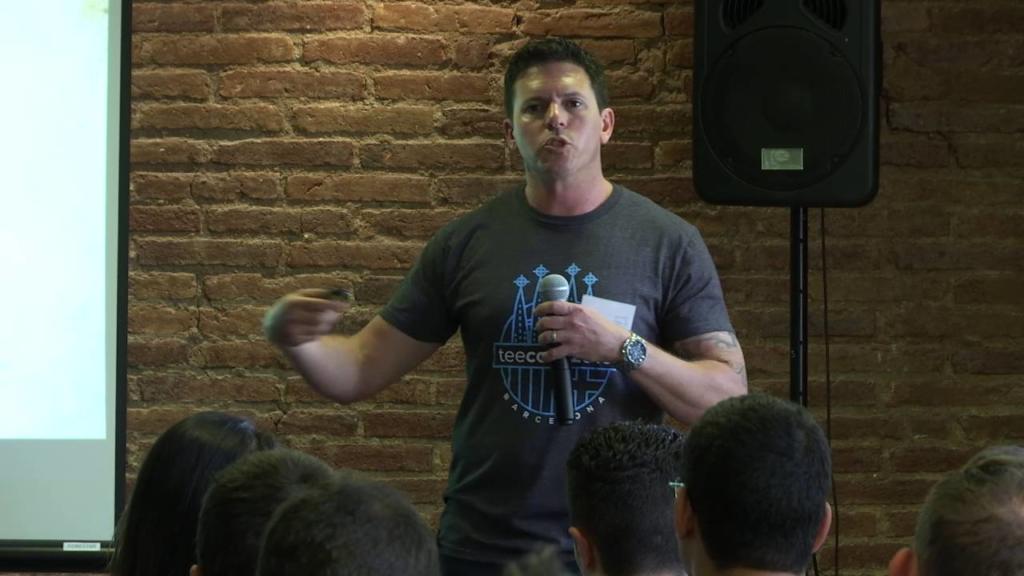 Where are you based? Do you have a family? What do you do for work and fun?
I'm currently based in a small coastal town called Yamba in New South Wales, Australia. I cut my teeth in e-commerce selling custom t-shirts on Teespring. 
My motivation to do what I do is my family, I'm married with 3 young kids, and every decision I make is based on improving their lives.
To take my mind off business I love watching Rugby League, chilling with my mates, hanging with my family and exercising.
In terms of work I look after the marketing and managing the team that controls the backend of our store and customer support. 
What did you do before getting started online?
Prior to getting involved in e-commerce I had a successful career as a Police Officer in Australia. I joined the Police when I was only 19 years old and over 17 years I climb the ranks to eventually become a Detective Sergeant in the Homicide Unit.
Unfortunately, the job took its toll on me resulting in my being medically retired at the age of 36 [Damn, that must make you like 50 now? ~ Ronnie]. Fortunately, in my spare time, I had been doing a bit of online marketing and found that I had a real knack for it.
My primary goal as a Detective was to find people who didn't want to be found, further to that I had an ability to get people to do what I wanted them to do whilst have them believe that it was their idea. Turns out both of those skills translate really well to marketing, the added bonus is people were no longer trying to hide from me, they leave trails everywhere for me to find them.
What do you sell in your store? Who's your target audience? How long have you been selling online?
We currently sell leggings, sports bras, shoes, hoodies, and swimwear. Prior to GearBunch, I was doing pretty well selling t-shirts, but we weren't the only ones. The market was quickly becoming saturated and we were finding it more difficult to stand out. So we started to look into other apparel.
We knew the market and knew we could sell pretty much any clothing item. But we wanted to find the right product to stop hitting the same problem we had with the t-shirts.
We looked into big sellers of apparel and noticed a growing trend for active gear. What we realized is these major players all only offered general items. What I mean is they designed the items to fit their brand. It means you just end up with, like Adidas/Nike/Under Armor's summer/winter/fall/spring collection.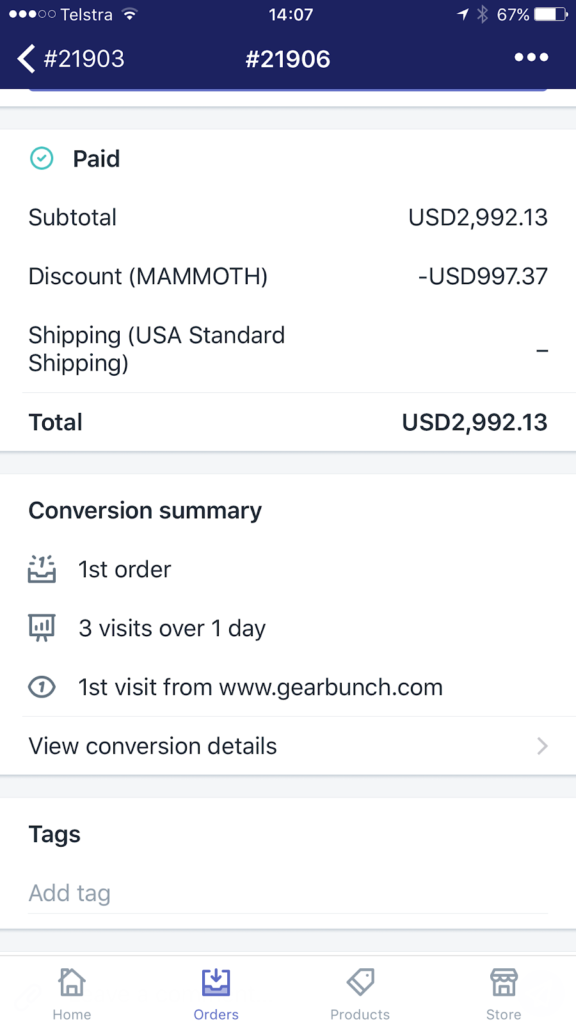 It creates a boring selection, and it's actually pretty backward when you think about. So we flipped it on its head. We instead decided to put the customer first. Rather than trying to fit products to the brand, we created customer avatars and created specific items to appeal to that demographic.
By turning things on their head and putting the customer first, we saw our stock literally fly off the shelves. In our first month of operation, we were achieving $100,000 in revenue. After just one year, we hit nearly $5,000,000 in total sales.
How often do you launch new products?
We launch approximately 10 new designs per week when we launch a new design. We also make it available across all of our product lines.
Our design team is constantly looking at current trends around the world to determine if we can create a design that could complement the trend piggyback on it.
We also listen very closely to what our customers are saying either through our support desk or various social media channels. We have actually had some great ideas for designs suggested to us by customers.
Where do most of your customers come from? Google search? Social Media? Other sites?
Most of our customers come from Facebook, where we have a large presence, followed by Instagram and Google (both organic and paid). We are also starting to see a rise in the amount of traffic that we get from Pinterest.
How do you scale? If you have a product that's going off, what action do you take to make the most of it?
Omnipresence is the key to scaling. Far too often I see marketers pouring a shit ton of money into individual ads that they have running to try and get as much reach and sales as possible off a particular product. What I like to do is hit them from every angle on as many platforms as possible.
Take Facebook ads as an example. You launch a Website Conversion video campaign, the product takes off, so the general advice is to duplicate the ad set with a bigger budget. Whilst that is a way to scale, it's not the only way.
You need to be present everywhere on the platform (both Instagram and Facebook), and guess what that strategy won't get you appearing everywhere, no matter how much money you spend on it. If you want to hit every placement, you will need to launch ads with different creatives (carousel, canvas, collections, static images).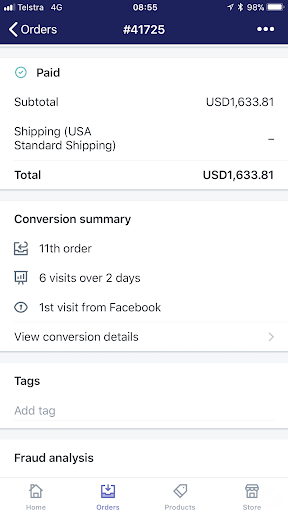 You then need to speak to the different segments of your target audience to get those sales. Instagram people use a different language to Facebook users. Men also talk/respond differently to women, and different ages are motivated by different things or have a totally separate set of pain points.  
The key is to be a beautiful fucking snowflake and not another copycat dickhead who follows the latest advice from every marketing group out there.
I'd love to hear more about your e-commerce successes to date. What great things have come to you through building your success and growing your store? Would love to hear a story.
In the beginning, we would do it all ourselves. Support, designing ads, running ad campaigns, managing the store, keeping on top of inventory, and we were burning out.
The biggest move we made that helped us provide a better service was to take a step back from all this. To work on the business instead of in the business, this way we can spend more time building the brand instead of being the brand.
It's an interesting definition, being vs growing your brand; but it's one that really makes all the difference. By stepping back from the day to day actions, We have more time to spot the shortfalls of our strategy and devise fixes.
We split-test as many things as we can to see if we can up the conversion of our store. Most marketers don't really do that, they talk about it, but never actually follow through.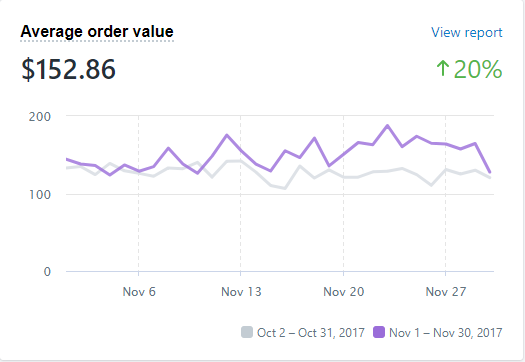 They pick things like prices based on their own profit margins and what they think it's worth. But that's something you need to test. We started with a minimum for what we needed to make a small profit, $49.99 and tested all the way from there up to $99.99.
If we didn't test, we'd still be charging $49.99. But the tests proved that the overall most profitable price was $87.99 which is what we now sell our leggings for. If we'd never tested, we'd have lost heaps of profit.
Q: What platform/tools do you use for your business?
We run our store on Shopify. These are essential apps that I recommend to use:

Aftership Returns Center (For returns)

Facebook Product Feed by Flexify

Loox (For reviews)

Recart (For Abandoned Carts)

Recent Sales & Recommendation Popup/Notification (For Social Proof)

Sezzle (For Payment Plans)

Trackr – Shipping Tracking Page (For Customer Shipping Inquiries)

Traffic Booster by StoreYa (For Youtube, Google and Bing Ads)

Wheelio (For Lead Gen)

Zen Desk (For Support)

Zipify OneClickUpsell (For Increasing AOV)

I use Klaviyo for our email marketing and Hootsuite for scheduling posts to our social media accounts.
What's your number 1 tip for new dropshippers getting into the industry?
"Quality, quality, quality". We make sure that our customers not only fall in love with our brand but also STAY in love. We've got customers who've spent over $10,000 on our items because they love the brand and product.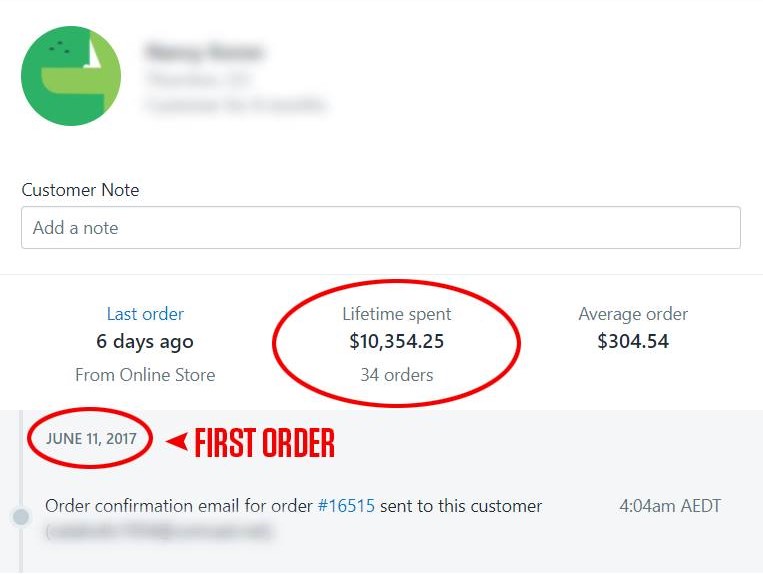 I'm pretty sure those guys must only wear our leggings! But seriously, our highest profit action is building a brand instead of hunting for single sales.
Growing a brand consumers love, one that treats them more like they're family than a simple customer is one of the best ways to attract repeat business.
Where can people find out more about you? Is there anything else you'd like to share?
I have a website called www.elitebrands.org where you can download the exact system that I used to grow GearBunch into a multi-million dollar global brand using Facebook Ads.
I also have a Facebook group https://www.facebook.com/groups/EliteBrandswithDanNikas/ where I share a stack of other hints and tips on how to build a brand online (not just Facebook strategies).
If you want to see Dan's Facebook ad strategy make sure you comment below ""Give us the strat".