Disclosure: Some of the links below are affiliate links, meaning, at no additional cost to you, Storehacks may earn a commission if you click a link to an external source.
My team and I recently had the privilege to run Facebook ads for GB, a very successful ecommerce startup. The Oceania-based brand offers incredibly detailed niched leggings. This is how I unlocked $88,475 off $19,831.22 in ad spend.
What we have found is a lot of ecommerce brands have had a heavy focus on driving huge volumes of traffic. Not enough of an emphasis on has been placed on retargeting funnels.
While the sales on the front end were definitely there, and some retargeting apps installed, there was no real retargeting in place.
In the first month of working together, we managed to add another 19.01% to an already stellar brand. A brand that already had huge firepower in running ads.
 The first month's partnership resulted in an extra $88,475.54 with Facebook ads off $19,831.22.
I'm about to walk you through exactly how it was done. I'll show you where we ran ads, how different traffic sources performed and what had the biggest impact on the success of the campaign.
How to Unlock $88,475 Off $19,831.22 with Facebook Ads
Pre-Facebook Ad Campaign…
Before the rollout of new Facebook campaigns, I ran a full audit on the ad account.
Some of the things I look for when running such audits include:
Placements: where have budgets fed to
Optimizations: Facebook goes through phases where it will give preferential treatment/results to certain campaign objectives – we look to see if the brand was leveraging some of these optimization areas to their advantage
Tracking and pixel heath: we check to see what sort of data has been "seasoning" the pixel and if this data is being used to further improve results
CTR and CPC: this helps us to assess the fit between creative and targeting
Following the audit, the final step before going live with any campaign rollout was to do a full "secret shop" of the user experience. This was to ensure the funnel itself and buyer journey was ready for conversions, which it obviously was.
The Campaign…
Now that the funnel and campaigns had been properly assessed it was time to go live with the campaigns.
Previously, the brand had focused on front-end sales and was at capacity in this area so needed help with scaling the quantity being launched.
Prior to launching campaigns, our primary focus was on retargeting. The secondary focus was to put a solid funnel in place for anyone that got to a certain stage in the customer journey.
There's a couple reason why we did this:
1. It warms the audience resulting in cheaper backend conversions
2. Focusing on different sales strategies from scarcity to social proof would appeal to different buyer behaviors.
3. By unlocking the traffic it allowed us to get 13.49 ROAS which has become normal for this type of funnel
The Objective
We were tasked with adding firepower to an already successful brand in order to grow the company.
We also recognized the huge importance in building a warm retargeting audience that could later be tapped into.
The Hook
Because the brand was selling niched leggings – we needed to get the designs in front of the right audience. Those who purchased proved the right targeting and for those that were just taking a look, we were able to convert further down the funnel.
We also split out interest and behavioral targeting to identify the pockets that would work with the brand.
The Funnel
We started off with retargeting in mind and to blow any available retargeting apps out of the water.
Based on several different retargeting options we broke the journey down into varying days with a variety of offers and copy. By doing this we would be appealing to a wide range of buyer behaviors. This ensured we were doing the best we could to unlock as many opportunities as possible.
On the front end, we focused on hundreds of different countries with varying placements and targeting to truly unlock the different pockets of buyers around the world.
The Results…
The single biggest change was "tidying" up the retargeting and shoring up as many backend sales as possible while keeping the CPA as low as possible. The secret sauce was in creating the backend journey which allowed for the consistent day in, day out sales.
How we Unlocked $88,475 Off $19,831.22 with Facebook Ads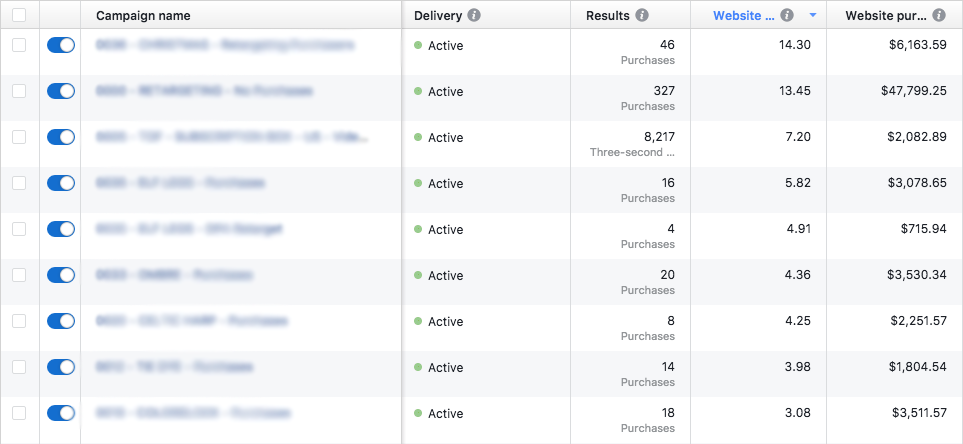 The brand continues to grow and scale and is on track to hit over $120,000 in revenue in the second month of working together.
While this brand continues to scale and is on track to add an extra 7 figures to its bottom line in the next 12 months it's important to mention here the fact that we were offering a quality product with a proven history of sales. That is important. If you're trying to sell something that no one wants or is complete crap, it really doesn't matter how good your ads are.