Disclosure: Some of the links below are affiliate links, meaning, at no additional cost to you, Storehacks may earn a commission if you click a link to an external source.
If you've been reading Storehacks for a while you will notice I often share which Shopify Apps I use. I have tried to set up affiliate deals with each in order to keep this blog going. It is with your help and by signing up to the same apps I use/recommend that we can keep this whole happy shebang relevant.
So if you've found my blog helpful, I would love it if you could help Storehacks by signing up to the below platforms with the links provided. I do not push programs as you've come to expect from most internet marketers so this is the only money the site makes.
The best bit, it doesn't cost you a penny to sign up through the link.
So without begging, I would like to encourage you to consider the following apps when running your stores. I will not share any platform I honestly do not like or don't use.
Power Sellers Favorite Shopify Apps
Print on Demand Platforms
Pillow Profits
Pillow Profits has a range of quality products all with express shipping. Being innovative is one of the keys to building a scalable store and Pillow Profits has an incredible knack of finding these products.
It was actually PP that I used to build my first Shopify Success story back in 2017. They continue to dominate with innovation. Make sure you're on the platform to benefit from their intuitiveness.
GearLaunch
I am very particular about who I use and always prefer personalized attention from the platforms I use. My relationship with GearLaunch began about 2 years ago and it was only in the last 2 months that I agreed to work closely with them.
Some of the things I like about GearLaunch include the free returns and exchanges, personalized customer service, dedicated account manager and Silver Tier Pricing for any affiliate that signs up through Storehacks.
Please note, GL is not without their faults (like any platform) however having signed up through Storehacks you have me in your corner. What that means is if you have problems, you let me know and I will get after them to make sure you are well looked after.
ShineOn Jewelry - Favourite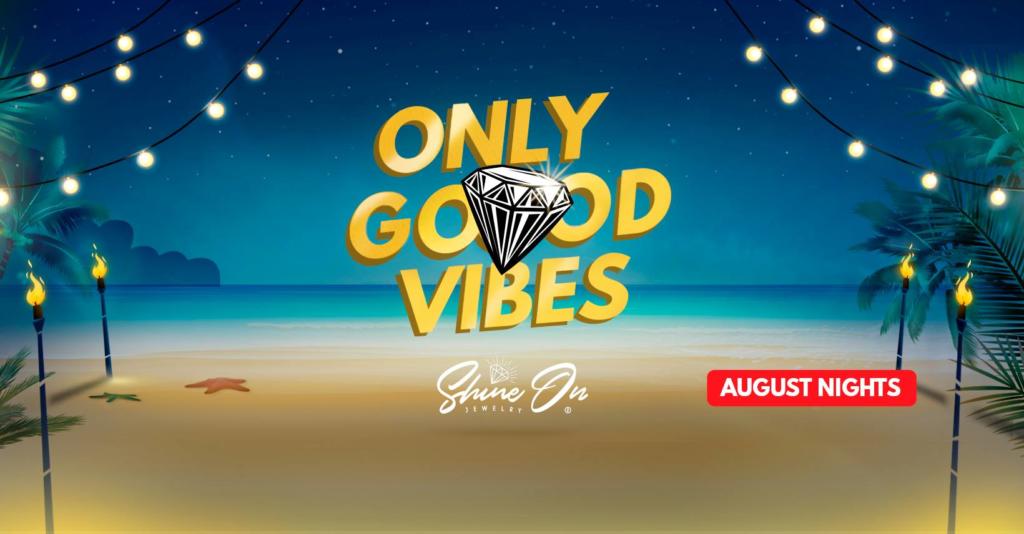 I absolutely LOVE ShineOn and I suggest you get yourself geared up to absolutely dominate this Christmas period. Out of all the Shopify Apps I would say ShineOn is my favourite in terms of quality, attention to detail and the community and team that stands behind the products.
I was lucky enough to meet Eric at the Affiliate World Summit I had the opportunity of speaking at in 2016. I had known if for about 12 months at that stage. The vision he shared with me resonated with me deeply and we have been lucky enough to have had great success working together ever since.
Again, ShineOn Jewelry is a Shopify App you NEED to install! You'd be stupid not to want to work with a company that holds jewelry innovation and quality close to its heart.
PLUS: All Storehacks fans get FREE White Labelling saving you 50 cents on each sale to have a promo inserted into the Jewelry box! 
Shopify Apps
Shopify
Of course this goes without saying. Most of us will be using Shopify as our ecommerce platform and with good reason. Shopify has made it incredibly easy for us to create new stores and be selling within hours. I have my time down to launching a store to 2 hours and that's being generous.
If you haven't started your ecom journey yet, subscribing to Shopify is the way in which you can make that process that much easier.
Klaviyo
Email is an essential piece to the ecommerce puzzle and Klaviyo is one heck of a beast when it comes to delivering a quality tool. From their library of flows and sequences to the pre-built flows, Klaviyo really is a plug and play set up.
I have used Klaviyo on each of my stores (some 10+ now) and each time it's performed incredibly well. Don't get caught up in doing all the research on the different platforms available, you're much better served by getting in the trenches and getting those ads running.
When it comes to increasing your average order value Bold Apps has you covered. Everything from product bundling, wholesale pricing, pricing tiers, upsells, cross-sells, quantity breaks, sales motivators and a whole bunch more.
I have been using Bold since the first day I started a store and have never looked back.
And now, without further adieu, power sellers favorite apps
Its the apps power sellers reject that make power sellers the best...Hmmm, doesn't have the same ring to it as the John West commercial.
In any case, I am super excited about this article as I have compiled a list of apps the big dogs of ecom use. One thing I have never been scared of doing is networking, I wouldn't say I'm a power networker but I certainly don't mind reaching out to folks that may know a bit more than myself.
Usually, if you're not a dick, these guys will respond and be polite. Sometimes, you hit it off so well that the conversation is anything but polite and descends into a hilarious sledging match where the walls are broken down instantly.
Other times, people are unwilling to speak with someone they don't know, particularly when the person reaching out comes at it from the wrong angle.
So why would you want to reach out to power sellers and people that have a level of success you don't have? Well my friend, it's because we don't know what we don't know and of course...success leaves trails and there is no better way to follow the path of success than to hear it from the horses mouth.
In this article you will be able to see which people were willing to respond...as they have more than their name at the beginning of their recommendation, along with that dang thing.
Power Sellers Favorite Apps
First off, I reached out to my immediate network and these are the responses I received. Yes there are affiliate links here and there (you don't think this site is all charity do you? If you want to keep this blog active feel free to sign up through them if you feel you need the recommend app) so feel free leave now if thats offensive.
Keegan Rush (one half of the $1,000,000/mo boys) - Bulk Product Edit - "Saves time, Time = Money" - Thank you for being so succinct with the answer there Keegan. 😉
Dan Nikas (one half of the leggings cartel that did $5,000,000 in their first year) - Recart - "Since September 2017 through till January 2018, Recart alone generated an extra $200,000 in revenue." - Favorite Fulfilment provider - Printful
Tyler Sullivan (Selling Premium Golf Clubs and Growing To $500k/month) - Klaviyo - "Biggest ROI of any software I use" - Bombtech Golf
Chris Blair - Image Optimizer - "If your site is slow you're not going to convert, simple as that."Favorite Fulfilment provider - CustomCat
Gretta van Riel ($1,000,000 in a day) - JustUno - "A great way to convert our social media followers and website traffic into our email subscribers."
Nick Platt (Shine On & Teespring Power seller with over 200,000 units sold)- JustUno - "I like JustUno as a way to feed coupon codes and prompts to people at just the right times - found it was a good way to reduce cart abandonment without offering discounts to every single visitor.
I love their split testing feature and the app has had the biggest impact recently. Increasing AOV from $40 to around $50. It's the secret sauce."
Evan Tan (One half of the Tan Bros) - Klaviyo - "The amount of customization you can do with klaviyo is just huge.
Lots of people ignore email marketing (properly done ones), all these are money left on the table. at least 10-15 % of your monthly revenue should come from email marketing and this is very achievable with Klaviyo.
Ty Chapman - Recart/Klaviyo - "They are easy money for most e-commerce sites and add crucial touch points to a brands/product purchasing process.
When you use the apps correctly you should experience a ton of sales that you would never have acquired before."
Barrett Johnson - Shop Message - It's the most profitable app for shopper recovery using DM flows."
Michael Crist (Shine On Power seller. Over 5,000 Units Sold) - Loox - "Getting reviews is so powerful... getting customer images more so. I feel like it legitimises a Shopify store."
Kevin Uribe - Wheelio - "19% of people who see the wheel spin it so it's a great way to build a targeted list. In last 7 days 27% of revenue comes from people using the Wheelio discount."
Adrian Lorenzo - Tie between Abandonment Protect & OCU - "Why's it so good? Extra money is the why!"
Conclusion
I will be adding more as I use them and get time to add them. As I said at the start, the money made from this blog goes back into this blog which in turn helps you and I both. Please feel free to share any comments and thoughts below!